Science fiction is a genre of fiction which deals with advanced science and technology, scientific ideas and exploration, space time-related stuff, time travel, alien life and space exploration. Well, rightly said, it is called " literature of ideas ". As the name combines two words "science " and "fiction ", this particular genre gives the futuristic and imaginative concepts of modern science and technology. Scientists Fiction TV shows depict scientific ideas and concepts which are rightly accurate to the present modern science and show technologies and inventions which are believed to happen in the near future. ScienceFiction had its beginning in ancient times. Today, Sci-fi TV shows, movies, literature, and other media have become immensely popular throughout the world and there is no denying in its influence over much of the world. Sci-fi TV shows not only provide entertainment but they also try to satisfy the thirst of science addicts by providing an accurate description of scientific knowledge in a visual form. Many people love to watch best sci-fi tv shows and movies and therefore they have subscribed to different streaming services like Netflix. Thus, people who love science and are also fond of TV series, Science Fiction TV Series are no less than a heaven for them!
Here are some of the Best Sci-fi shows worth watching from recent years:
Salvation (2017)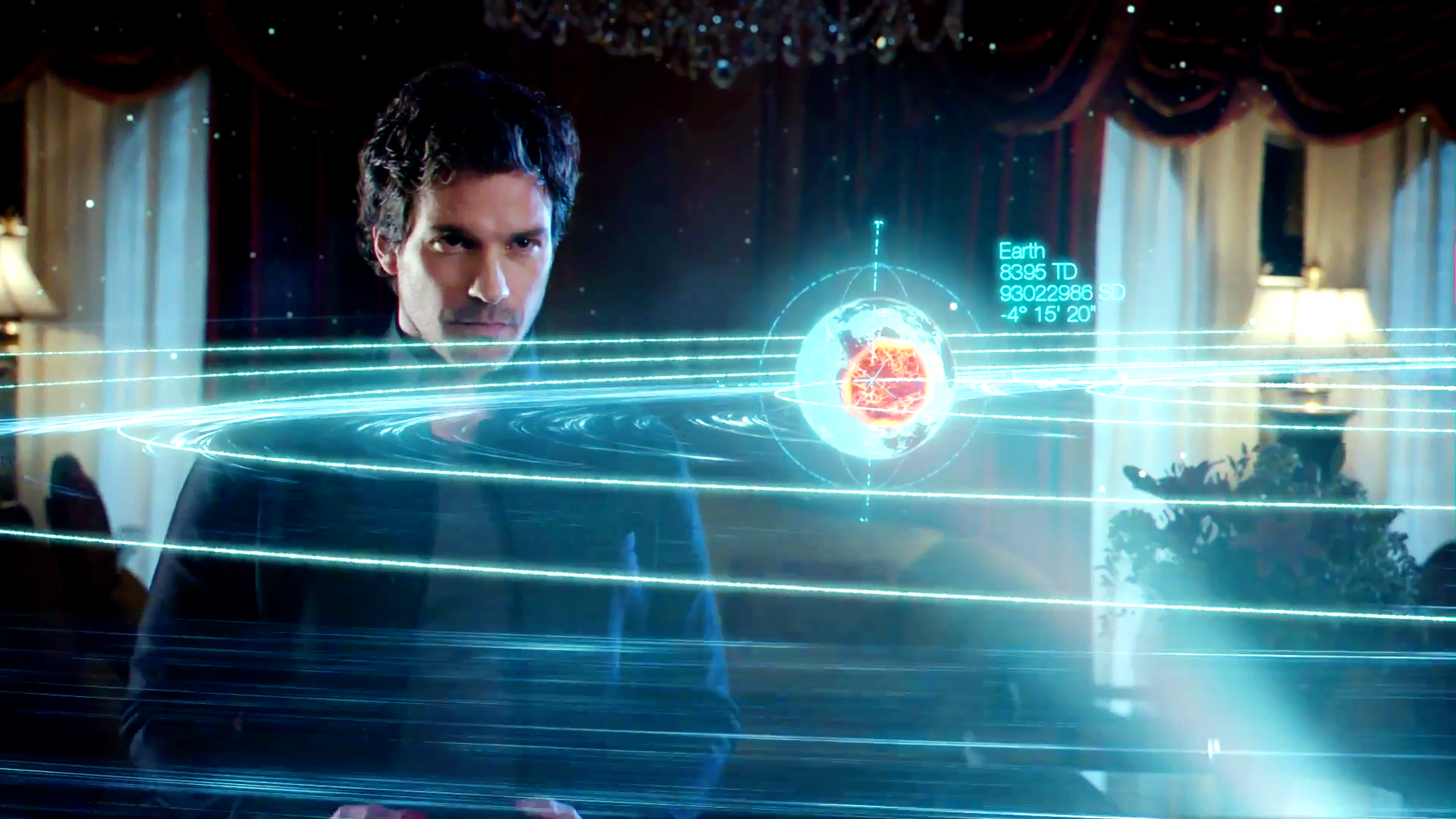 Salvation follows a scenario in which an asteroid is just 186 days away from colliding with the earth and it will cause an extinction-level apocalypse. A grad student from MIT (Massachusetts Institute of Technology), discovers the asteroid, reaches a tech billionaire scientist and both work together to save humanity from impending doomsday. While they try to save the world, the government has its own approach with a top-secret plan to deflect the asteroid. The show tells how different individuals and groups react to the impending apocalypse. The greatest inventions in scientific history which were considered impossible before are also shown depicting how the impending death and doom can make a man do impossible things. For Sci-fi fans, this show is absolutely a treat to watch being a Science Fiction masterpiece with a lot of twists and suspense.
The 100 (2014)
The 100 is an American post-apocalyptic Sci-fi drama television series developed by Jason Rothberg and is based on the book series of the same name by Kass Morgan. Some characters that appear in the book and some events that do not happen in the book are depicted in the TV series. The series focuses on a group of people that are sent from a space habitat after a catastrophic nuclear apocalypse to see if post-apocalyptic earth is survivable and habitable for the continuation of the human race. In August 2019, it was announced that the series will conclude with the seventh season.
Ascension (2014)
A well-written space exploration Sci-fi series Ascension is a miniseries with a striking aspect of mystery. The series takes back into the American President John F. Kennedy's space-driven administration and imagines a scenario in which the United States of America launches a secret mission during the 1960s to colonize another planet. The story takes place aboard an interstellar ark spacecraft which is just over 50 years into its 100-year journey to a distant star named Proxima Centauri. A murder onboard sparks a series of events that offers a few good twists to entertain the viewers and also making some of the crew to begin second-guessing their real mission.
Lost In Space (2018)
Lost in space is another Sci-fi show giving an insight into space exploration. It is a reboot of the 1965 series of the same name. Some families including the Robinson Family are selected for the 24thmission of an interstellar spacecraft named Resolute, to colonize the Alpha Centauri Star System. Before reaching their destination, their ship was attacked by an alien robot that breaches the spacecraft's hull and forces the families to evacuate the spacecraft in a short-range spacecraft which then crashes on a nearby habitable planet. There they must form alliances to fight the hostile alien environment and their own personal demons to survive and find their way back to Resolute.
Dark Matter (2015)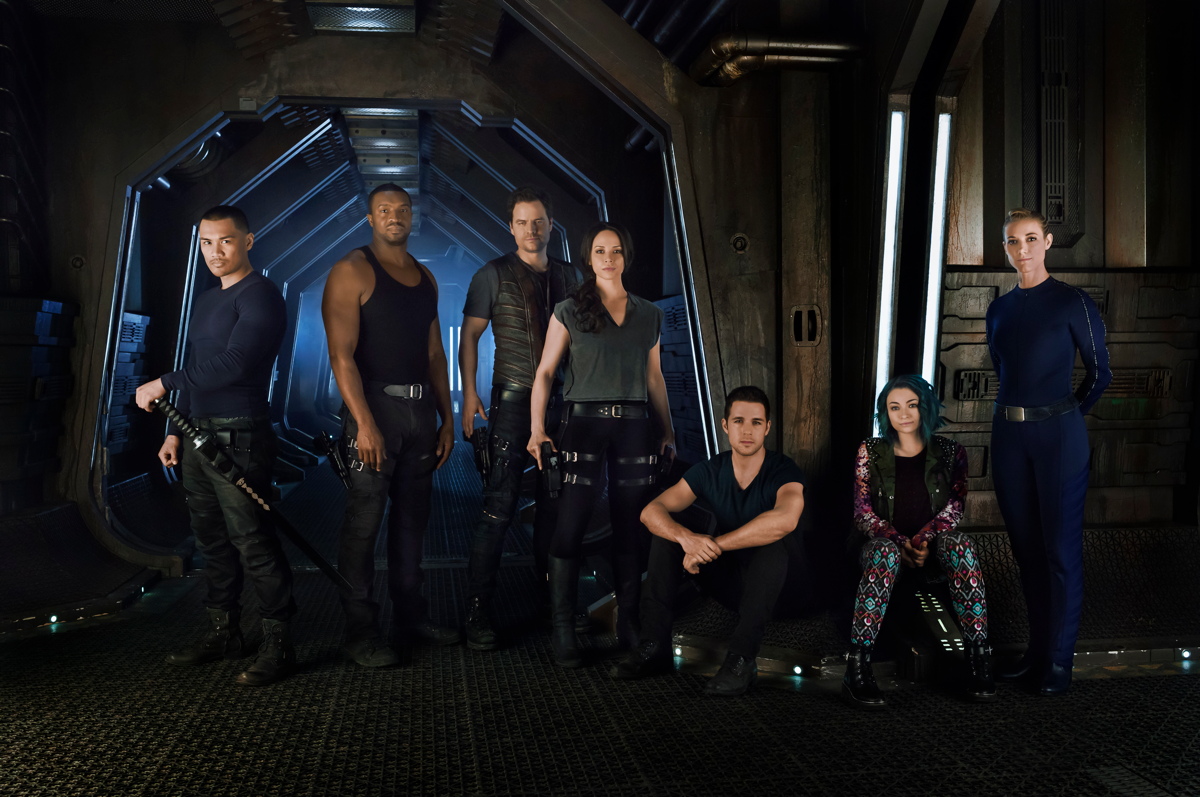 The Dark Matter tells the story of a crew of 6 people aboard a spaceship. The people wakeup in stasis pods with amnesia. They have no memory of who they are or their lives before awakening or how they got on board. Having no idea of their identities, they assume the names One through Six in the order in which they woke up and left stasis. Being trapped aboard a semi-functioning spacecraft in the depths of space, all alone and having no idea who they are, they have to work together on a voyage to discover who they are, why they are on board, where they're going and who is after them.
The Rain (2018)
This show tells about an apocalypse caused by The Rain. The story follows a scenario in which a virus that is carried by a rainfall wipes out almost all humans. Two siblings emerge from the bunker after 6 years where they took shelter. They set on a quest to find their father who left them in the bunker and never returned. On their journey, they join a group of fellow young survivors. All of them work together to find a safe place, signs of life and the siblings' father who may be able to provide the answers and the cure.
Continuum (2012)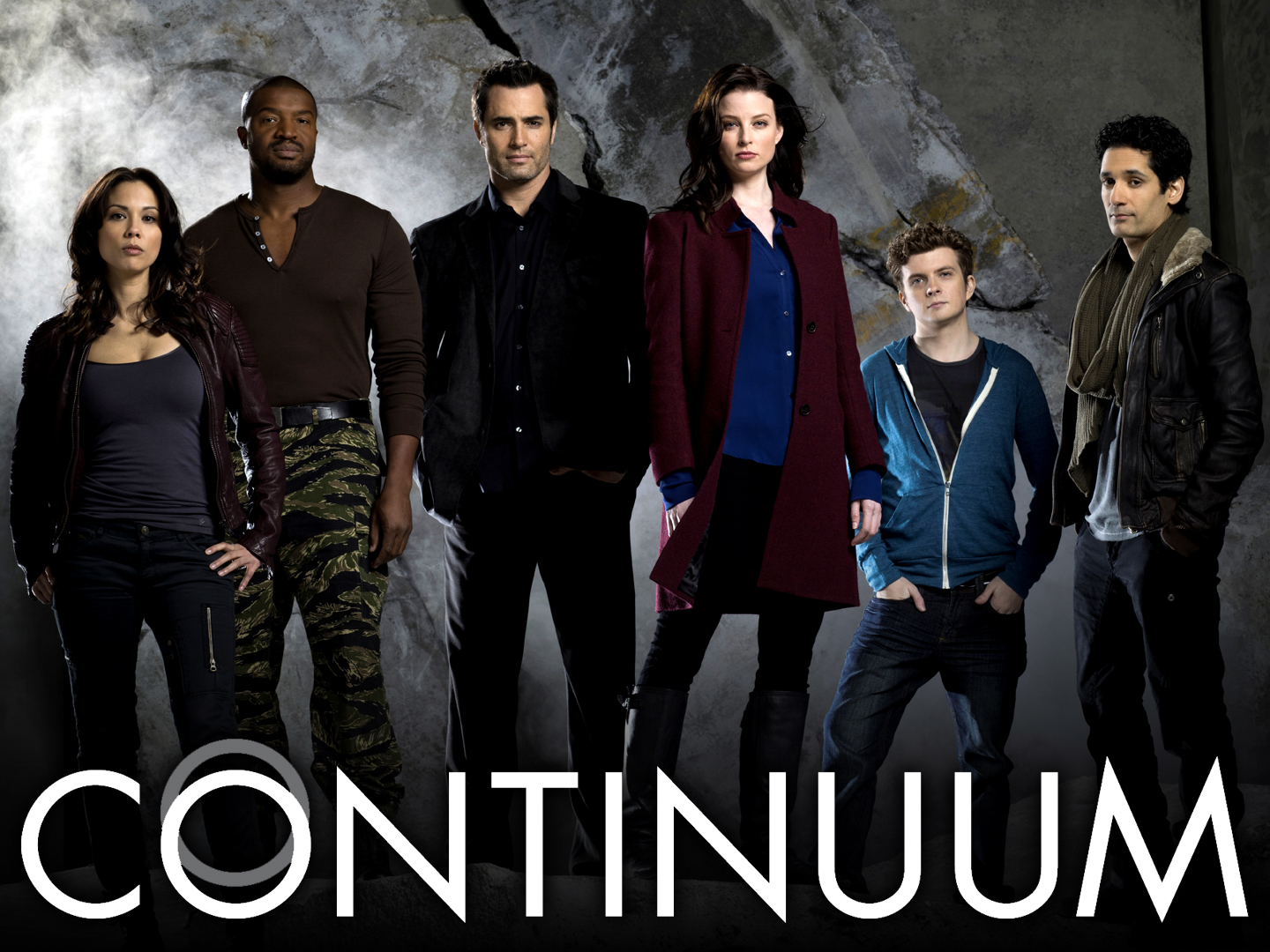 Kiera Cameron is a cop from the year 2077. She lives with her husband and son in Vancouver. It's an era in which people rely on technology more than anyone else, even themselves. A group of deadly criminals escapes execution by fleeing to the year 2012, taking Kiera with them involuntarily and being trapped in a present-day Vancouver. Kiera works to track down the criminals while concealing her identity as a time-traveler from the future and tries to find a way to return home to her family in 2077.